Are You Still Getting A Good Deal On Your Car Insurance
Unfortunately, private insurance companies are always looking for ways to inflate the rates on you. Whether it's a $1 charge for this or a $10 charge for that, the extra costs can add up in a hurry and leave you paying a small fortune for auto insurance. Find out how to combat this in the article below.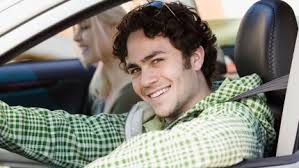 Do your homework before you make a decision. Different companies use different methods for determining your rates. However, the primary factors they take into account are your driving record, the type of car you drive and your demographics, such as where you live, your age and your gender. By requesting multiple quotes from various auto insurers, you can easily separate out the best deals that will also give you the highest-quality insurance.
To save money on your car insurance with a teenager in the house make sure that you only add them to the cheapest car in your driveway. Insurance ratings and prices are based on the risk the company estimates that it would have to pay out in the event of an accident.
Ask your insurance agent if your age can get you any discounts. Studies have shown that, much like fine wine, drivers tend to get better with age. Your insurance company may offer you a discount for being a long-term driver, giving you a discount each time you pass the age milestones they have set.
If your car is a significant asset, (i.e. expensive and having high resale value) make sure you purchase additional liability coverage for it when you insure it. The legal minimum liability coverage which is your cheapest option will not provide enough compensation if your valuable car gets damaged. The additional cost of additional coverage is worth paying to protect a car with real value.
To get the best deals on car insurance you should be sure to understand the types of policies. This is because there are many types of coverage and they each protect you in different situations. Some of them will be more expensive but also provide higher coverage, while others will be much cheaper but not protect you as much.
Begin your search for lower car insurance rates online. Companies have so much information located on the internet, including what kind of coverage they have available and even discounts that you might be eligible for. You can take your time to look through everything and make the best decision for you. Be careful not to judge how good a company is solely by the look of their website.
If you want to get the best deal on your auto insurance policy, work on your credit. Most states use your credit score to determine your premium, believing that individuals with a lower score are at a higher risk for accidents. Do everything you can to raise your score, and the cost of your insurance will drop as a result.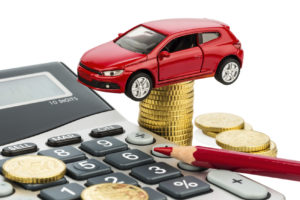 What you just got through reading were tips compiled by auto insurance experts with the intention of helping you to save money and also to find the best type of insurance to meet your particular needs. Make sure you don't become a victim of a greedy insurance company. Use these tips to craft the best possible policy.