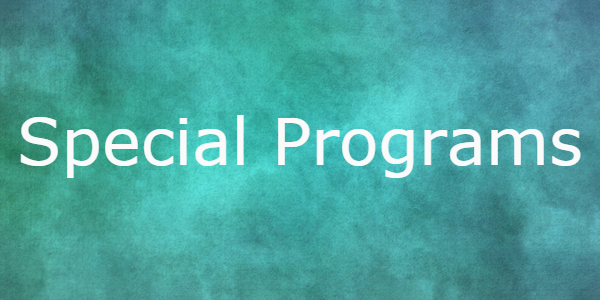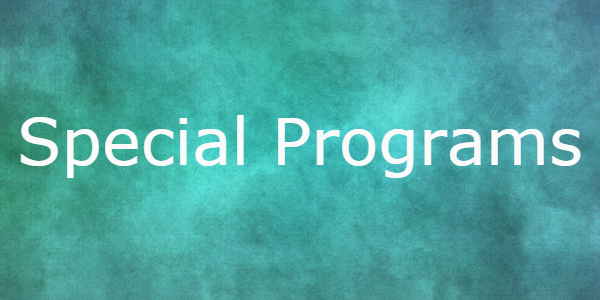 Assisted Living / Elder Care Industry
The Elder Care market is especially volatile, which makes it important to have an agent who has knowledge about this market and is willing to do the research needed to properly place this type of business.
Our agency has years of experience working with Assisted Living Facilities, Rest Homes, Nursing Homes, Home Health Care Agencies and Adult Day Care Facilities. We understand the inherent differences between these classes of business, and work with our clients to find a policy that is both appropriate and affordable.
Contact us for additional information on this program.
Advanced Technology Program
The rapid growth of high tech companies has changed the way the insurance world is writing coverage. As this industry continues to thrive and grow, the need for sophisticated insurance solutions is becoming more apparent and essential to the future success of the businesses within the technology field.
The advanced technology sector has developing insurance needs that are different and more complex than the average business. The internet has not only changed the way we do business, it has also changed our exposure to potential insurance losses. How much money would you lose if a hacker were to render your web site inaccessible to information seeking and order placing customers? How would you pay for a lawsuit claiming that your product did not perform the way the end user expected? Would you have coverage for an overseas employee whom you have hired to target the emerging markets for you? Traditional insurance policies do not cover these types of exposures, which could end up costing you a lot of money and potentially your business.
We have the ability to provide a flexible and creative program that will offer the solutions needed to not only meet your complex needs, but also to grow with you. Furthermore, the rates are both competitive and custom designed; a combination that allows your business to get a rate that understands your operations and precisely reflects your merits.
Below is a partial list of the technology classes we can help: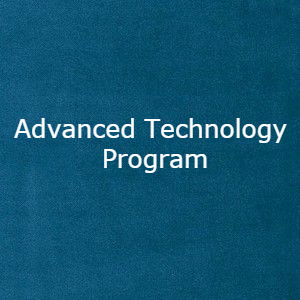 Application Service Providers
Electronic Component Parts & Equipment
Computer and Office Equipment
Instruments & Related Products (incl Defense and Industrial Electronics)
Communication Services (incl Internet Services)
Software & Other Computer Related Services
Contact Us for more information about this product.
Manufacturer Program
Our programs for manufacturers are designed to secure solid insurance protection, while providing competitive pricing with a convenient product that is easy to understand. Our programs have a broad range of eligible classes, and are designed to recognize and reward better-run manufacturers.
Below is a partial listing of the manufacturing classes we can help:
Metal Manufacturers
Food Processors
Plastics & Rubber Manufacturers
Electronics
Jewelry
Contact Us for more information about this product.
Wholesale Program
Wholesale companies have unique needs that are specific to the operations of a sales and distribution business. Our wholesale program provides you the security of knowing these needs are being addressed, while at the same time offering competitive pricing. Both durable and non-durable goods are eligible, and we have a wide variety of classes that are eligible for this program.
Below is a partial listing of the wholesale classes we can help:
Photographic Equipment & Supplies
Office Equipment & Supplies
Restaurant & Hotel Equipment or Fixtures
Ophthalmic Goods
Appliances & Home Furnishings
Electrical Equipment or Electronics
Hardware and Tools
Barber or Beauty Shop Supplies
Janitorial Supplies
Home Furnishings
Beer & Ale, Wine & Distilled Alcoholic Distributors
Books, Periodicals & Newspapers
Fresh Fruits & Vegetables
Contact Us for more information about this product.
Office Program
Owning and operating an office-based business provides a unique set of challenges. Often times, proprietors are continuously being pulled in varying directions and the time to worry about your insurance protection simply does not exist. Our program is designed to provide our customers with a quick process, so they can divert their attention back to the office. We offer a comprehensive product with competitive pricing and the knowledge that ease of doing business is essential.
Below is a partial listing of the office classes we can help:
Publishers  Book & Magazine
Mortgage Brokers
Financial Planners
Real Estate Agents
Advertising Agencies
Commercial Artists & Graphic Designers
Accountants, Engineers or Lawyers
Credit Unions
Dentists & Doctors
Direct Mail Companies
Contact Us for more information about this product.
Service Businesses Program
Businesses providing processing and/or servicing operations have a separate and unique set of insurance concerns. When the customer is always rightyou need to make sure that you are with an insurance company that agrees. Our program gives you the protection your business needs along with the coverages that are necessary to protect against claims based on your professional services.
Below is a partial listing of the service business classes we can help:
Barber & Beauty Shops
Copying and Duplicating Centers
Dental Labs
Funeral Homes
Kennels, Pet Groomers
Veterinarians
Travel Agencies
Tailors, Dressmakers & Clothing Alterations
Photographic Studios
Shoe Repair Shops
Court Reporting Services
Electronic Data Processing Operations
Interior Designers
Locksmiths
Office Machine Repair
Contact Us for more information about this product.
Retail Shops Program
Understanding how retail businesses work is essential to obtaining the proper type of insurance. There are exposures unique to retail shops, and many coverages that become necessary due to the high level of daily traffic retail businesses experience. You need a policy that will meet your needs throughout the year, while working within your budget.
Below is a partial listing of the retail business classes we can help:
Bakeries
Paint, Wallpaper, and Wall covering Store
Jewelry Stores (including Jewelers Block)
Book Stores
Toy & Hobby Shops
Health Foods
Gift Shops
Pharmacies
Clock Stores
Luggage & Leather Goods
Florists
Packaging and Mailing Centers
Painting, Picture or Frame Stores