Homeowners Insurance is a smart move
The home you purchased was a very large investment. It is best if you're always protecting this investment with a great homeowner's insurance policy. There are many places to find insurance and many types of coverage, so pay attention to these tips so that you can figure out what you need and for what price.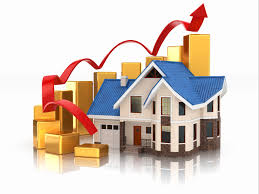 Lower your homeowner's insurance annual premiums by as much as five percent by maintaining a security system that is directly tied to your neighborhood police station. All that is required to qualify for this discount is to verify that you have central monitoring, which can be through a bill or insurance company contract.
To make sure that you are paying the lowest amount on your homeowner's insurance, compare the cost of your insurance policy to another company's policies at least once a year. You should also review your existing policy and mark any changes that may have occurred which could lower your premium.
Make sure that you have a record of everything that is covered under your home insurance. Make a detailed list, and take pictures of all valuables. It also helps to keep receipts for big ticket items. There is free software online that will enable you to create a home inventory, room by room. If you need to make a claim, having all this information on hand will help to speed up the process.
Insurance Company
In order to lower your policy rates, buy a solid alarm system. This lowers the chances of a break in. Your insurance company will stop considering your house as a risky thing to insure and decrease the price of your insurance. Give your insurance company proof that your home is safe and secure.
You can save thousands of dollars and years of payments by making your mortgage payment on a bi-weekly basis, instead of monthly. Ask your mortgage holder about setting you up on this payment program. Since there are 52 weeks in a year, you will end up making an additional couple of payments without breaking the bank or your budget.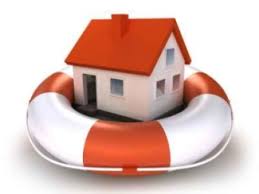 Home owner's insurance can help to protect your home from a variety of issues. If there is damage that is done to your home, it can be covered and paid for using your insurance. This can include damage and lost property from theft or even some specified disasters. Every home owner should have a policy.
If you can, pay your mortgage so you can save for your homeowner's insurance. Houses paid in full set the minds of the insurance company personnel at ease. As a result, your premiums will be lower once you are done making payments on your home. Immediately after you pay off your mortgage, call the insurance agent to start saving.
Pay your home insurance yearly instead of monthly. Breaking it in to monthly payments may make it seem to be cheaper but if you save the money to pay it in full for the year, you will get a discount for making that payment. This can save you a good bit of money over the years.
Make sure your homeowner's insurance policy is a "guaranteed replacement value" one. This protects the investment you have made in your home, because if your home is destroyed in a natural disaster, it will be reconstructed, regardless of the cost. Building a home increases in cost every year. This type of policy gives you a financial cushion and absorbs the increasing home-building costs, so you don't have to.
Inform the Insurance Company of Changes
If you have recently renovated your home, make sure to let your home owner's insurance company know. That way, should disaster ruin your newly renovated home, you will be reimbursed an amount that reflects the way your home looked after you renovated. Try to call the insurance company as soon as you make these renovations.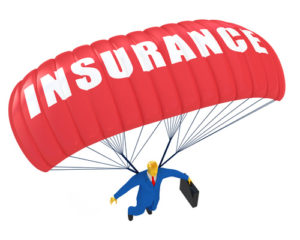 If your home is located in a region that is prone to flooding or mudslides, like a flood plain, you should consider supplement insurance for flood coverage. A lot of basic homeowner's policies are not going to give you flood coverage. This means that you may want to get coverage from the federal government.
Homeowner's insurance is similar to car or health insurance. The higher the deductible the homeowner agrees to, the lower the annual premium. Higher deductible comes with less claims, as smaller repairs, such as leaking pipes, broken windows are taken care of by the homeowner. Have a savings account with enough funds to pay for the smaller repairs your homeowner's policy will not pay for.
If your dog is a pit bull, Doberman, German Shepherd, Akita or another breed with a reputation for aggression, make sure that you ask how your pet will affect your home owner's insurance premiums. Some companies will charge you more for insurance if you have breeds that are considered to be a higher risk for liabilities.
Rebuilding your home may be a steep cost, so make sure that you have this income available. The price to build a home usually goes up each year. So, in the event that your home needs rebuilding, you'll have enough money to cover your rebuilding costs. It's best to do this before an issue arises.
Do not be confused with the various types of coverage out there. Just remember that you need solid protection for your home and what's inside of it. If you follow the tips in the article above, you will be able to find a solid policy that provides ample coverage for your home without breaking the bank.