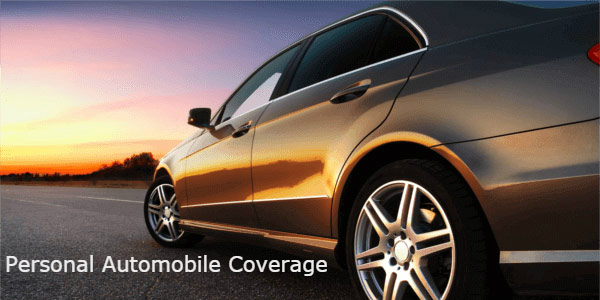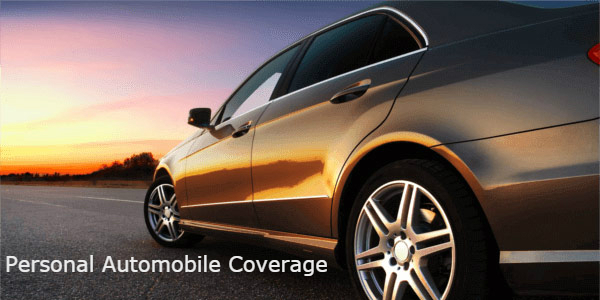 Is important to have the right auto coverage. That means knowing and understanding the insurance contract details. Because there are a number of coverages in even the most basic auto policy, listed below is a brief explanation of certain key coverages.
Liability Coverage
Limits/Declarations
Medical Payments
Other Options
Underinsured/Uninsured Motorists
Collision & Comprehensive Protection
Collision Coverage
Comprehensive Coverage
Request a Quote ~ Frequently Asked Questions ~ Ask a Question
Liability Coverage
Liability Coverage protects you from damage your car does to others…damage for which you are legally liable. If there's an accident in which someone is injured or worse, killed, it covers:
You, family members or relatives who live with you when (1) driving your car or (2) driving other cars with that vehicle owner's permission
Other people driving your car when you've given them permission
And it pays those covered by the policy for:
Legal defense costs
Cost of bail bonds
Emergency first aid to others
It pays other people who you've injured for:
Property damage
Loss of services
Bodily Injury
Sickness
Medical services
Disease
Loss of income
Death
Limits/Declarations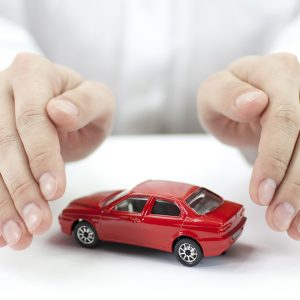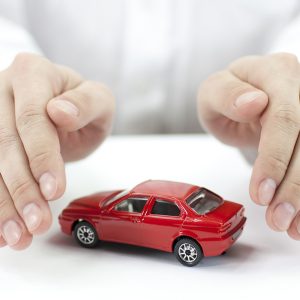 There are Policy Limits on your coverage to place a ceiling on the amount an insurance company is required to pay which in turn helps keep your insurance rates affordable. You'll find these limits on the Policy Declarations of your insurance contract. The Policy Declarations indicates:
The policy limits you've chosen,
The vehicles you're insuring,
Endorsements (amendments) to the base contract, as well as
Certain other information you "declare" (specify as factual) on the insurance application.
For example, you might see policy limits of 100/300/100 listed on the Policy Declarations sheet. These figures are in thousands of dollars. The first number is the limit paid per person for bodily injury (in this case $100,000). Subject to the underlying limit per person, the second figure is the total paid per accident for bodily injury ($300,000 here). The third number is the limit paid for property damage you caused ($100,000 total in this scenario). Many states set minimum auto insurance limits which you must purchase. But, in all states you can choose higher levels to meet your unique situation and needs.
Medical Payments
Then there's Medical Payments Coverage. Obviously, this pays for emergency medical treatment needed after an accident. It's paid regardless of who was at fault in the accident. It's sometimes referred to as "first party" coverage because…
It specifically covers:
You
Covered passengers
Covered family members
And it pays these covered people for:
X-rays
Surgery
Ambulance
Physicians
Hospital
Funeral Expenses
Other Options
Depending on where you live, you may also be eligible for other kinds of coverage:
"No-Fault" (also known as Personal Injury Protection, or "PIP"),
Uninsured Motorist, or
Underinsured Motorist.
For example, PIP may help pay the cost of rehabilitating an accident victim, while Medical Payments may not cover this situation.
PIP covers:
You
Covered passengers
Covered family members
It pays for:
Medical expenses
Loss of income
Loss of services
Funeral expenses or Death Benefit (coverage varies by state)
Underinsured/Uninsured Motorists Coverage
Underinsured and Uninsured Motorist Coverage typically pay for damage to you and your property (the property damage coverage is not available in all states, including New York) caused by another driver who doesn't have adequate insurance limits to pay you for all the injury they inflicted (underinsured), or worse, a driver who doesn't have insurance coverage at all (uninsured).
Both types of protection cover:
You
Passengers covered under the contract
Covered family members
And they pay for:
Bodily injury
Disease
Sickness
Death
Collision & Comprehensive Protection
The last two important areas of an automobile insurance policy — collision and comprehensive coverages — deal directly with your car. With each, you can choose the limits of your coverage and the amount of your deductible: the loss amount you've agreed to pay out of your own pocket before the insurance company reimburses you for damage expenses. Remember, deductibles help keep your insurance rates reasonable; raising the amount of money you are willing to pay out of your pocket for a loss will lower your insurance premium. Deductibles also serve to reduce some minor claims which, if filed, would drive up the general cost of insurance.
Collision Coverage pays for damage to your car as a result of an accident with another car or tree, or a collision with most anything else. If you skid on an icy road, land in a ditch and overturn your car, the repair to your vehicle is paid for under Collision Coverage.
It covers:
Your insured vehicle(s) as specified on the Policy Declarations
It pays for:
Repair of your car, up to the actual cash value of the vehicle. Here, actual cash value takes into account depreciation on your car — age, use, and wear and tear of the vehicle.
Comprehensive Coverage encompasses most other damage to your car.
It covers:
Your insured vehicle(s) as described on your Policy Declarations
It pays for damage caused by:
Falling objects — baseballs to tree limbs to comets
Fire
Theft and vandalism
Explosion
Earthquake
*This is a brief description of auto insurance coverages, this is not an insurance contract. Colonial Insurance Service's coverages are subject to availability and qualifications. Other terms, conditions and exclusions may apply. Please read a "Colonial Insurance Service's policy for full details about the coverages.